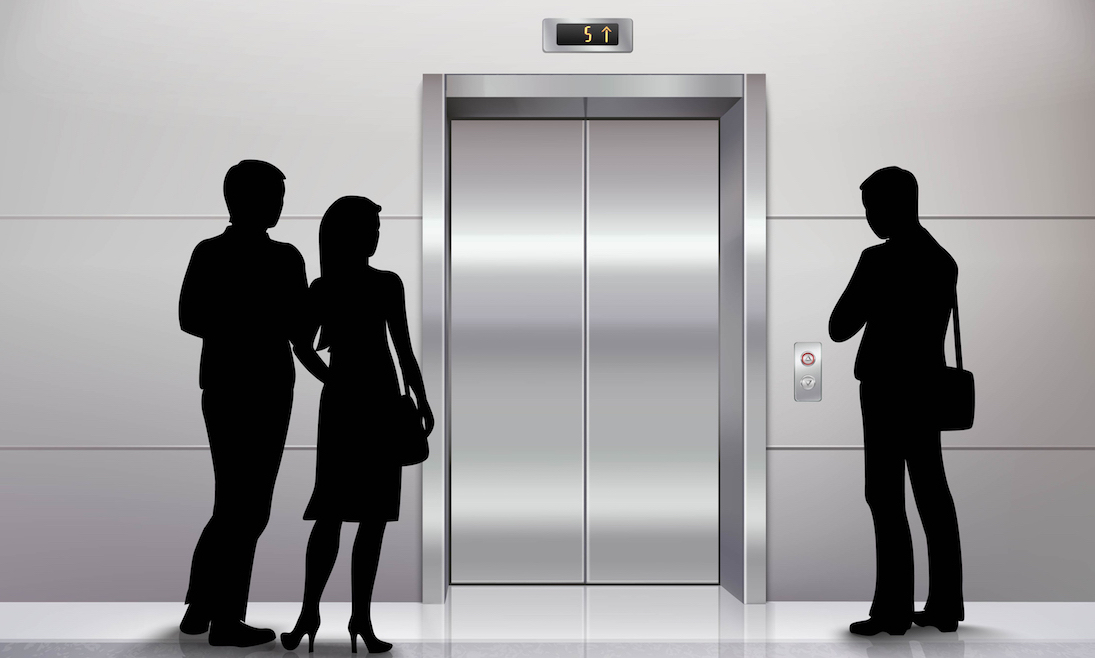 26 Jun

Does Your Elevator Keep You Waiting?

Have you ever stopped to think about how much time we spend waiting for elevators in our lifetimes? A 2010 study by IBM surveyed 6,486 office workers in 16 U.S. cities. A tally of the cumulative time they spent waiting for elevators during a 12-month period is pretty astounding:
16.6 years in New York City
9 years in Chicago
8.7 years in Los Angeles
6.8 years in Houston
Needless to say, neither residential nor commercial occupants need to spend any more time waiting for elevators. That's why elevator repair and maintenance companies like PEAK Elevator™ are committed to minimizing downtime for the hundreds of millions of people who rely on vertical transportation. Much of this effort involves educating building owners and facility managers on the best times to service their equipment to ensure optimal performance.
Have you been inundated with complaints about elevator equipment delays? Here are a few things to consider:
Know when to call an elevator technician
If you are noticing increased downtime lately, consider taking your elevator equipment for a test run. Time how long it takes for you to travel from top to bottom or bottom to top, and compare it to the earliest recorded baseline.
If your elevator technician has never provided baseline specs or kept a detailed maintenance record, it may be time for you to seek out a new service provider. Here are PEAK Elevator™'s recommendations on what to look for in a quality elevator repair company.
In the meantime, make sure you understand how long is too long when it comes to elevator delays and why you need to call an elevator or escalator repairman before a complete breakdown.
An elevator repair company can help you identify defects
A slow elevator can be indicative of a deeper mechanical issue, including worn parts, a lack of maintenance, and/or defective and obsolete equipment. Give your elevator company a call as soon as you notice delays in order to expedite maintenance and reduce downtime. Skilled elevator and escalator technicians are able to diagnose a problem and provide thorough equipment support. At PEAK Elevator™, our hand-selected technicians excel in this area – relying on client feedback, an in-depth assessment and extensive industry knowledge to propose the most cost-effective solution, whether it's a repair service or a full modernization.
Invest in a preventive maintenance plan
Don't wait until complaints are mounting to make a service call for your commercial or residential elevator equipment. PEAK Elevator™ proudly offers preventive maintenance plans that are tailored to each client's needs, budget and equipment usage. Allow us to visit your facility on a routine basis to perform proactive and preventive inspections, adjustments and lubrication services. Investing in effective maintenance plans can help you prolong the life of your equipment, prevent inconvenient breakdowns and delays, and greatly increase the safety of your tenants and building patrons.
Find a PEAK Elevator™ technician near you to help you avoid delays
If your elevator keeps you or your tenants waiting, PEAK Elevator™ is the elevator company to call. Let our elevator repair and maintenance team provide you with top-notch services, exceptional customer care and timely equipment support. Connect with us online or dial (303) 466-6231 to schedule a FREE estimate for preventive maintenance services today!