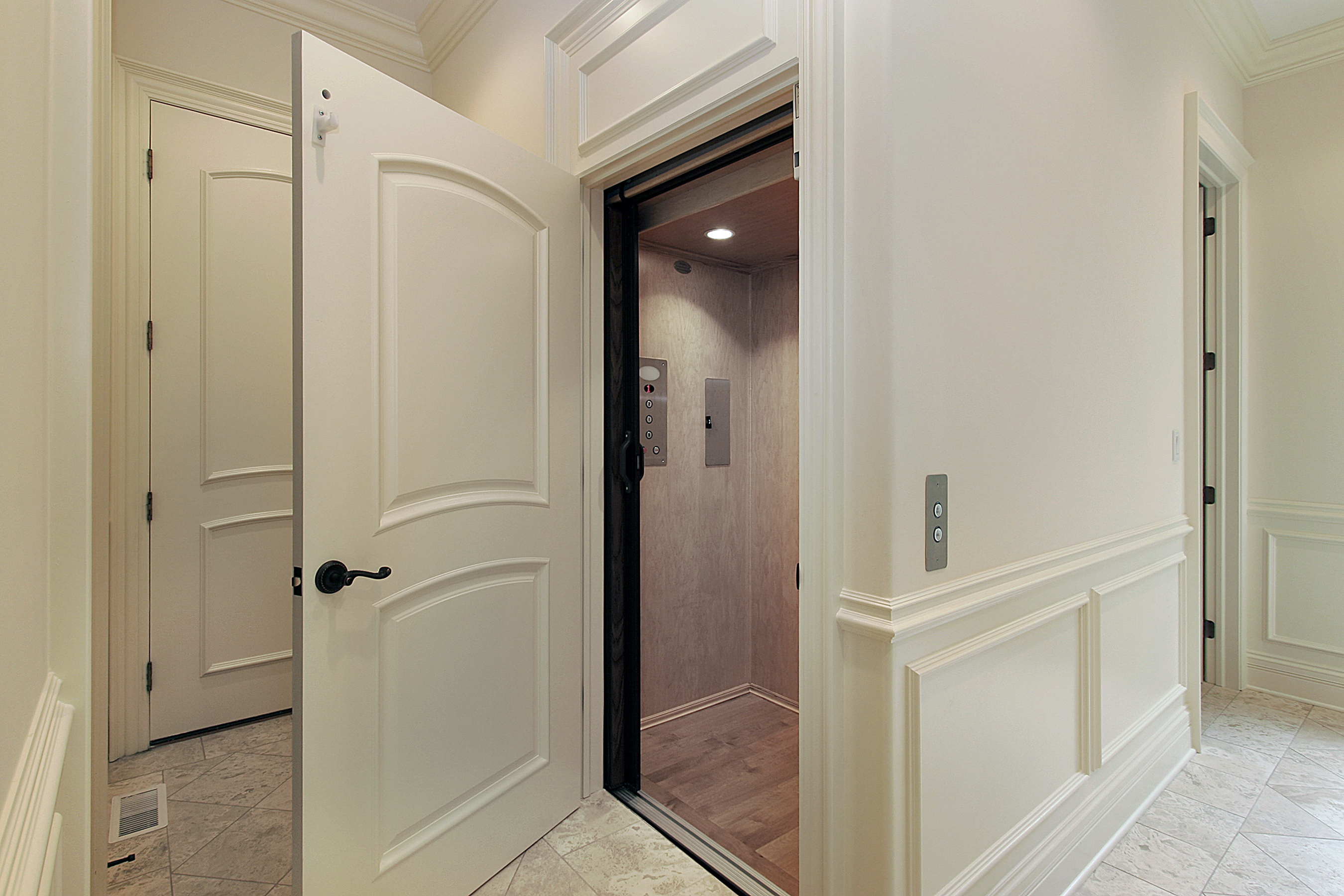 31 Aug

Why a Residential Elevator May Be Right for You

No longer a luxury item, in-home elevators are becoming more and more common among homeowners who want to make their lives more mobile, convenient and safe. There are many benefits to installing a residential elevator, both for you and for your home.
Residential Elevators Provide Safety
In-home accidents can be deadly, especially for seniors and young children, who are susceptible to falls. When your loved ones reach their senior years, there is no need to move them out of the house they know and love because of intimidating stairs. Installing an in-home elevator can provide the mobility they need to travel up and down when it suits them. This improves their quality of life, as they enjoy their independence.
Need More Space? Try an Elevator
Stairs and stairwells can be space suckers in your home, but elevators take up a smaller area. Installing one in your home can open up some much-needed breathing room. Residential elevators can even be installed outside the home to maximize in-home space.
Customize an Elevator to Fit Your Needs
Residential elevators add panache to your home and can be adapted to suit your interior design. Along with the added space, your home will be the most attractive and functional one on the block. These additions will enhance your house's resale value as well.
Residential Elevators Simplify Your Life
Are you tired of carrying heavy items up the stairs over and over again? An elevator will make your tasks much simpler, whether you are doing the laundry or carrying your newborn to his or her crib. People who need to manage a lot of equipment find elevators exceptionally helpful to their overall health and their daily convenience.
An elevator is a big investment with a great return. Imagine your life now, and how much safer and simpler it could be with the addition of a stylish elevator. Your home will benefit and so will everyone living in it. For the best elevators and service options, contact Peak Elevator- 303-816-3011.